I adore award season last night kicked off award season with the 71st annual Golden Globes 2014. There were so many fashion mistakes made on the red carpet I had a terribly hard time deciding a top set of favorite looks. However, when it came to deciding my favorite female look of the evening it was a no brainer.
The gorgeous new comer Lupita Nyong'o of 12 Years Slave, she was wearing this beautiful gown by the classic Ralph Lauren. I love that she has the confidence to rock a cape, I love capes! She kept this look so elegantly simple with post earrings and a simple cocktail ring, what a perfect red carpet debut! Who says you can't wear red on the red carpet? I cannot wait to see her looks this award season, must watch!
My next best dressed is another new comer to the movie and fashion screen starring in Wolf of Wall Street, Miss Margot Robbie.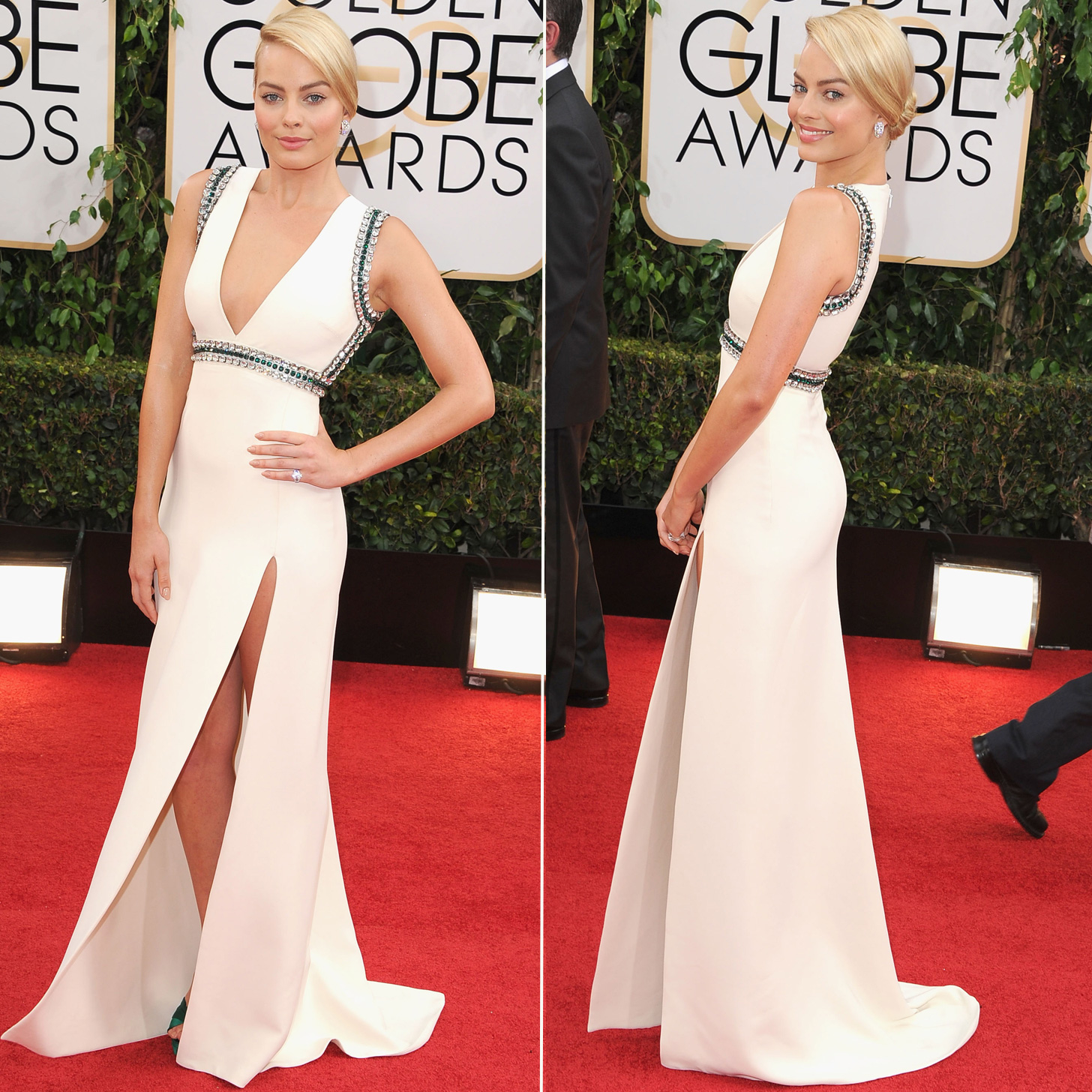 The beautiful star wore Gucci, I love how elegant and simple she kept the look. Her hair and makeup were just the right amount of glamour and it girl for the red carpet. White is such a power color especially paired with a gorgeous pair of emerald green heels. Not only was she the on screen love of Leo DiCaprio but she has stolen my heart rocking this white gown on the red carpet. Simple elegance.
Cate Blanchett classic old hollywood glamour, I always looks forward to seeing her grace the red carpet. At first I thought oh I have seen this dress a million times, and no, she did not take a fashion risk, but she looked great. If Cate Blanchett would have walked down the red carpet backwards I would have loved this dress even more. I love how sophisticated she always looks and I am a sucker for a sleeve on the red carpet. If this Armani Prive is an opening act to the award season then I certainly cannot wait to see her final red carpet look of 2014.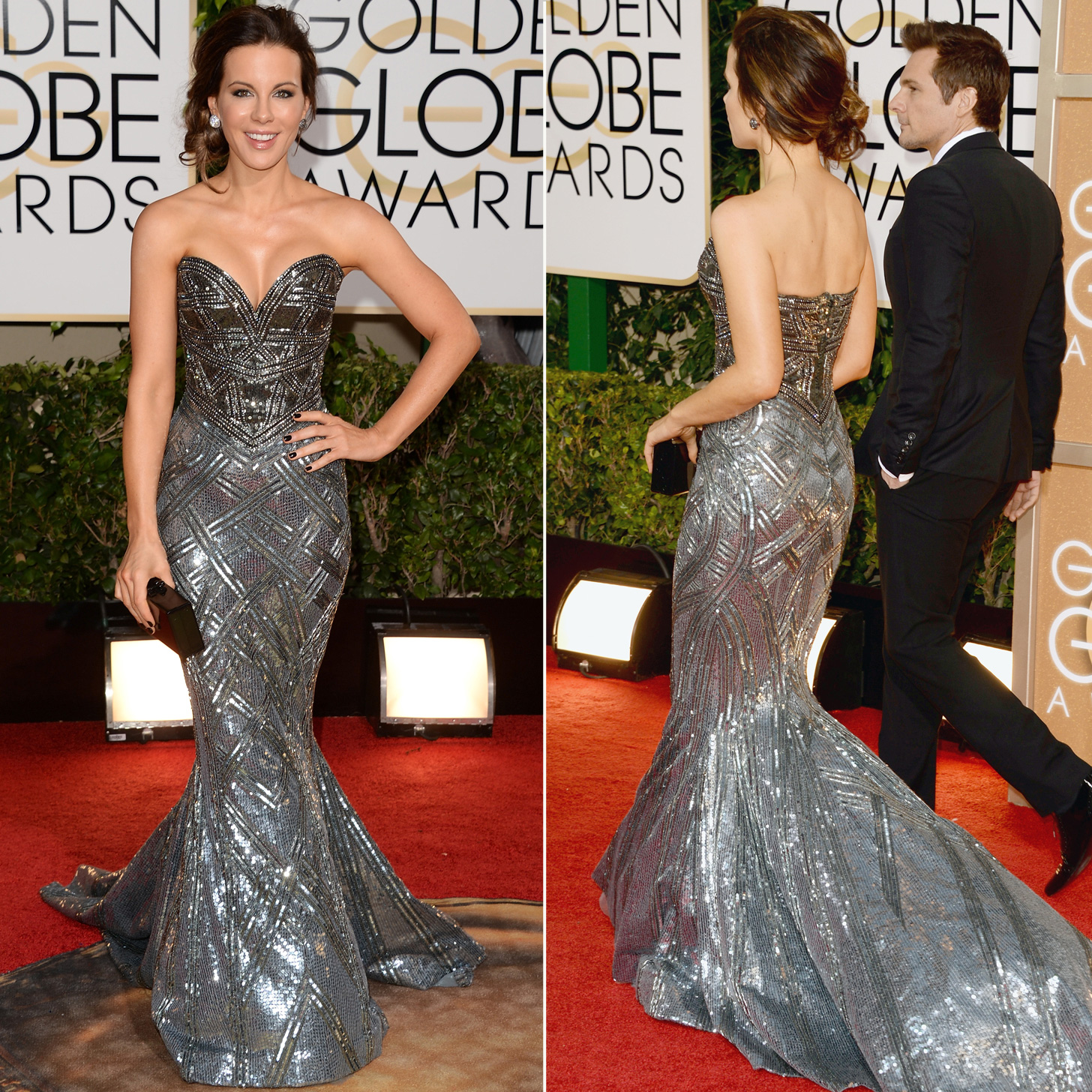 Kate Beckinsale speaks to my heart, I am a glitz gal. This gown has an impeccable fit kudos Kate and Zuhair Murad for making a Great Gatsby inspired gown work so beautifully with simple hair and no over the top accessories.
A major trend of the night was a nearly naked look, fleshy champagne toned dresses with natural hair and makeup. I have to applaud these four women for owning these looks and not being afraid to try something so neutral and feminine.
Left to right: Naomi Watts in Tom Ford, Anna Gunn in Donna Karan Atelier, Robin Wright in Reem Acra, and Zooey Deschannel in Oscar de la Renta.
Special Shout-Out to other females who graced the red carpet beautifully: Kelly Osbourne, Kat Williams, Elisabeth Moss, Emilie Clarke, Reese Witherspoon, and Emma Roberts.
Styling the Bump: Kerry Washington and Olivia Wilde looked incredible and glowing in their pregnancy and in their golden globes gowns.
Other stars who rocked the bump were Drew Berrymore and Elsa Pataky.
The Men were RED HOT on the Golden Globes Red Carpet:
My best dressed male of the night is no one other than the beautiful Matthew McConaughey.
In my opinion Matthew looked "Alright, alright, alright" in this beautiful emerald Dolce & Gabbana suit while wife Camillia also looked stunning in Dolce, Matthew was a clear winner.
Say my name! Say it! Well, Bryan Cranston, I did because the man can rock a suit and so can the adorable Aaron Paul. They look absolutely smoking hot in these Burberry suits. I was reluctant to start Breaking Bad but once I finally did I couldn't stop! Such a great series, so glad to see their wins last night! Yay!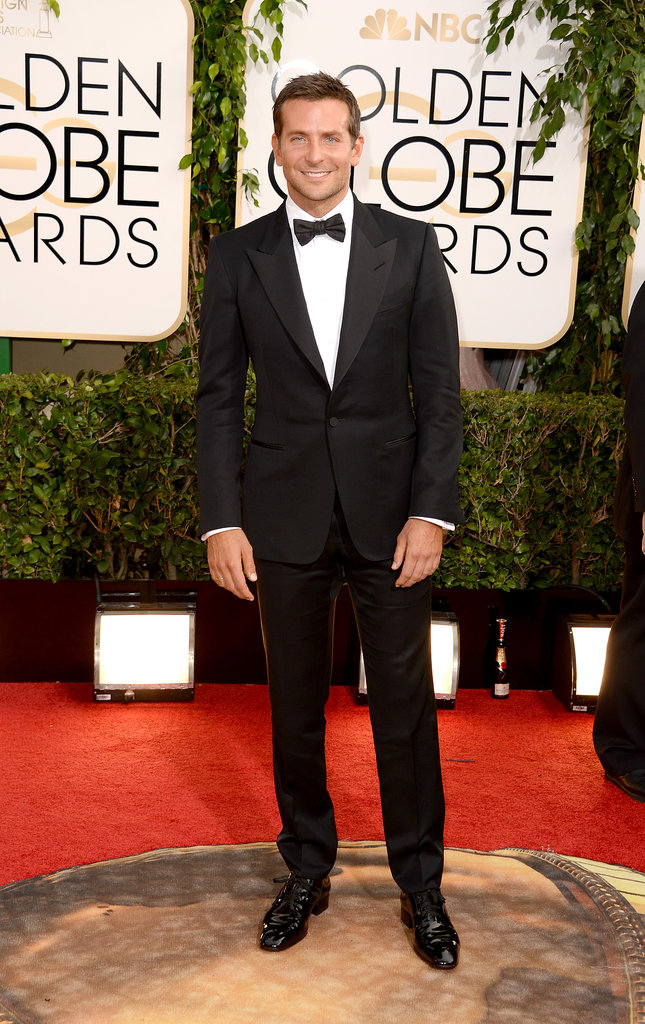 My next best dressed man of the night is Mr. Bradley Cooper in Tom Ford, looking classic and gorgeous.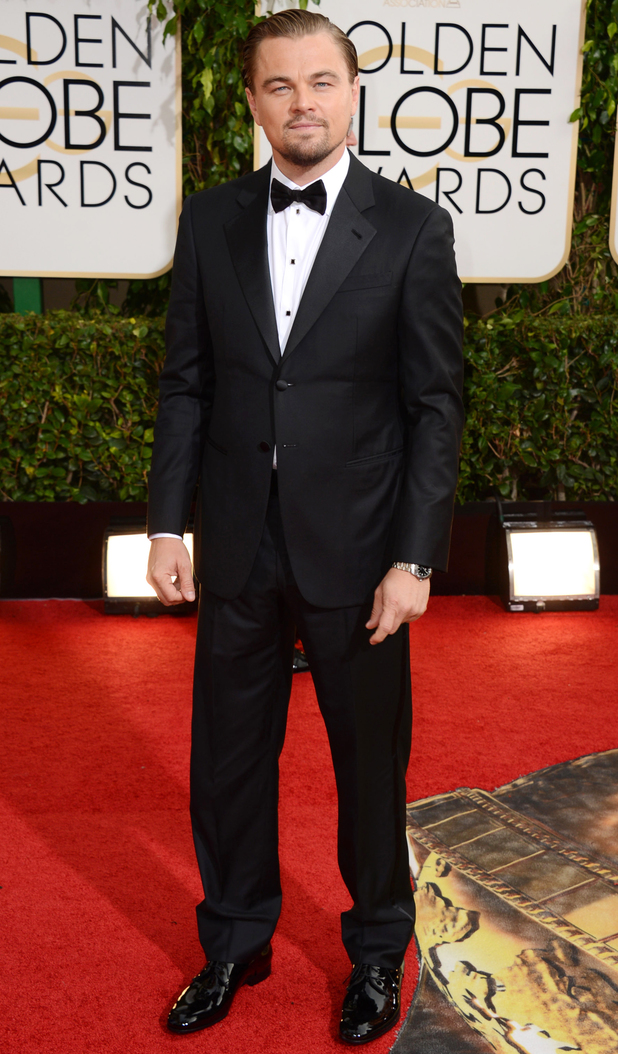 Leonardo DiCarprio is such a star in his Armani suit, not only is he a babe like Bradley Cooper, but they both brought their Mom's as their dates to the Globes! How sweet is that?!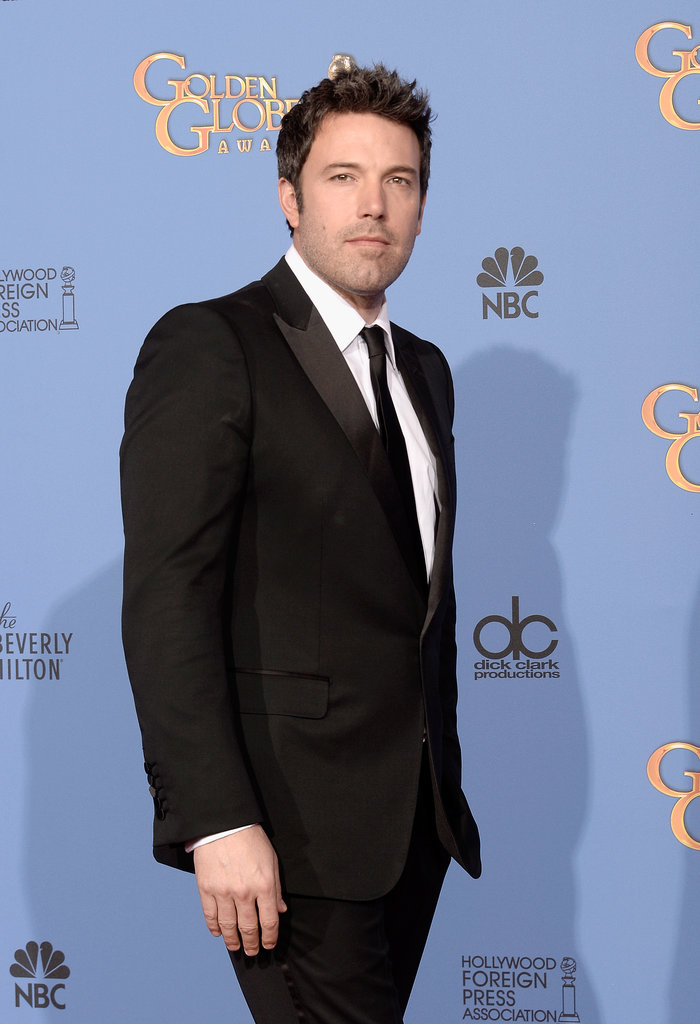 Can we take a moment to just stare at Ben Affleck? He is so beautiful and wearing Gucci, I think he always looks incredible, but that may be just because I have the biggest crush on him! He was just a presenter last night, but he still caught my eye in his great suit. I also cannot wait to see him in Gone Girl which I have been reading and highly recommend it for a great read!
Chris Pine has me tongue bow-tied in this Zinga suit. He looked great scruff and all. Overall the men of the Golden Globes 2014 stole the show for me. WOW!
What a great way to kick off the 2014 award season! Loved all of these looks and so many more! I look forward to the award season that is now in full swing! Check back to see a post this Friday!
I do not own any of the rights to these images, all rights remain with those who are photographed and those who took the images.